New Glass Design Work
Alan's passion is designing and then creating bespoke stained glass pieces for his clients.
GlassWright designs and creates glass for churches, museums, hospitals, schools, commercial and domestic situations.
We respond to a client brief by creating remarkable bespoke designs to suit specific contexts.  We are sensitive to existing and new features, determining a design approach to suit the specific situation.  Whether contemporary or traditional, we respond to the aspect and setting.  We exploit the light quality in specific environments, through glass and treatments to glass.
GlassWright also designs and makes architectural and public realm work, liaising with architects and commissioning bodies on contemporary projects.
We offer a consultancy service, advising on best design solutions and structural aspects of changing a window or creating a new one. GlassWright offers advice on how to enhance the project for optimum impact, and aspects such as framing, setting and lighting the work.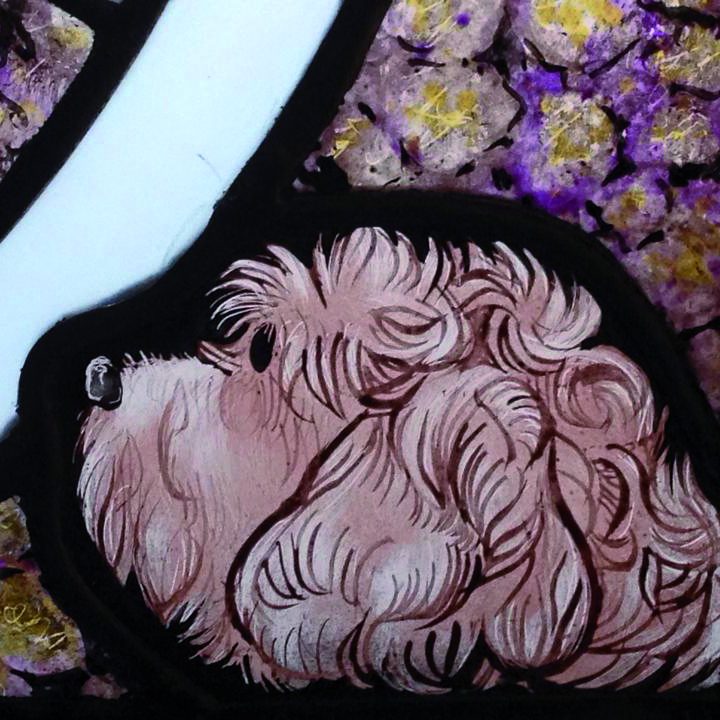 GlassWright manages the design at all stages, from initial outline ideas, to developing a colour design option for presentation. A written statement may be included as explanation of design, mentioning types of glass to be used and possible treatments to be employed. Once agreed, a full scale "cartoon" is made, which is the design scaled up 1:1. This may include modifications in scaling up, and resolving finer detail and treatments.
GlassWright offers a wide selection of glass for you to choose from. We can advise on the best decisions/choices for you in context. It is important to choose the correct glass that looks right for each situation.
Mouth-blown "antique glass" consisting of extensive colour and tonal range and subtle variation, useful for high end work and special projects involving treatments such as kiln-fired glass painting.
Rolled glass and "Art glass", (often used for secular situations requiring obscuring qualities of texture and effects within the glass).
Float Glass is used in architectural situations, such as structural glass and screens. This can also take sandblasting, whitening and carving the surface.
GlassWright offers 30 years' experience in the precision cutting of glass, with an understanding of the intricacies of the material.
We use a traditional wheel cutter and glazing pliers. A grinder is only used judiciously, so that the panel when leaded fits exactly, without gaps or edges showing. This results in a superbly crafted stained glass window that is unique, durable, and will add character to your property.
A diamond band-saw is used for unusual shapes with re-entrant angles, for example star shapes for Indian style windows as we used for the Durbar Hall.
Thinking about a stained glass project?
Contact Alan now and discuss the possibilities